HP Power of Print Analyst Event in Palo Alto / PART 1 – Back to the roots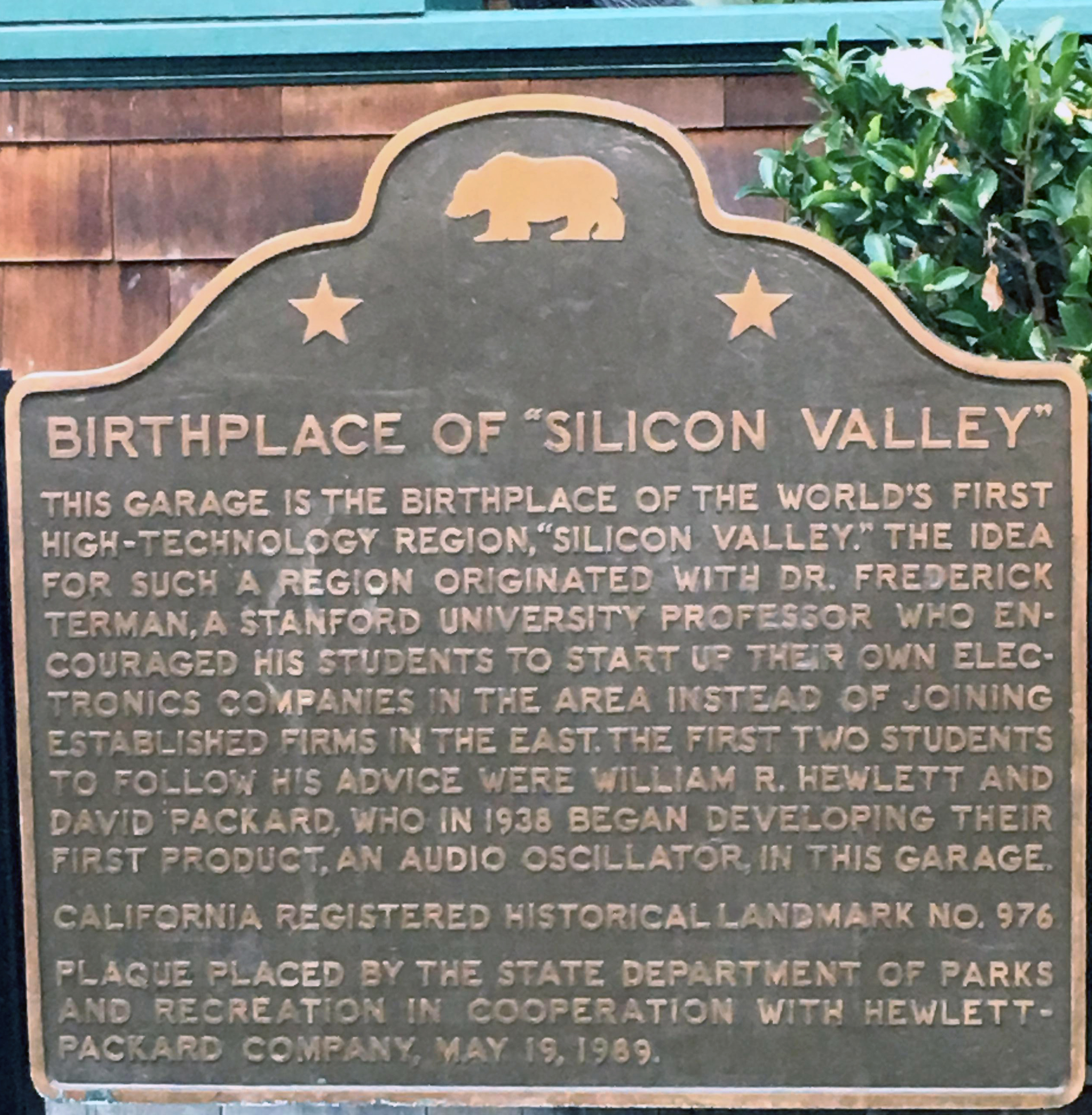 HP hosted an international group of industry analysts at their HQ in Palo Alto for two very interesting days. For many of us, this was the first visit to Palo Alto, and a great opportunity to meet the HP Printing & Imaging leadership team, and many of their colleagues, in their home environment.
Although the Palo Alto HQ is a state-of-the-art modern office facility, HP has also taken care to preserve the history and heritage of the company.
The offices of the two founders, Bill Hewlett and Dave Packard, have been kept exactly as they were when they were running the company in the late 50's, including an open, interconnecting door, so that Bill and Dave could always see and talk to each other.
Their offices represent a curiously incongruous time warp, with dated furniture, displays of the original oscilloscope product which launched HP in 1938, and no modern office technology.
However, they provide a powerful symbol of HP's founding culture, with clear evidence of the open door policy to be seen from the darker color of the floor covering behind the doors.
We also had a fascinating visit to the famous garage, where, Bill and Dave worked, as recent graduates of Stanford University, and the adjoining house where Dave and his wife shared quite spartan accommodation. It was here that they designed and built their first products, with the encouragement of the visionary Professor Fred Terman.
He saw the potential for his talented students to develop a new, high-tech industry in the area, rather than return to more conventional jobs back in the East.
HP was the first significant start-up in what would go on to become Silicon Valley.
Moving from the history to the present day, the strong overall impression was of a vibrant and energised HP, which is clearly winning in both the print and PC industries, and which appears well-placed to increase its dominance further.
Particularly impressive was the strength and consistency of HP's strategic vision, which is being implemented successfully with well-planned execution – something which could certainly not be said of some of HP's past initiatives.
Thus, at a time when most major print OEMs are reporting at best static, and in many cases declining revenue and profit, HP is powering ahead with significant gains in unit placements, market share, revenue and profitability. Some of the growth of course comes from the Samsung print acquisition, but there also appears to be good underlying organic growth, and the profitability is improving as well.