2017 is today #4 | "Are Sales people correctly compensated when looking at the goals of the company? Usually no."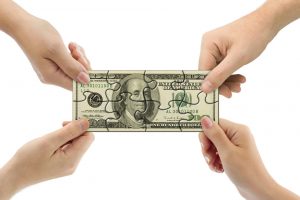 One clear observation which comes often to our minds is that in the modern world, when getting the usual "age" question and often referred to associated cultural biases, you have 3 generations in the workplace so change management programmes need to be very well honed and flexible. And tailor-made means expensive. So do companies appreciate that? And in a competitive industry like ours, how does one keep the cost structure low in those circumstances?
Another subject that often came up in 2016 and will certainly be around in 2017 concerns Sales culture and engagement, and what changes in vendor sales and marketing approaches will be required. This is a requirement that affects all industries, not just our market …
Customer decision makers are changing, so Sales need to have a much more refined and shared view of customer internal dynamics, roles and responsibilities, etc… Easier said than done!
Big Data will certainly play a role here, to capture the information but you still need to analyse and make decisions based on it. Today Sales sometimes make decisions on far from perfect information. They are remarkably adaptive and are used to it. But they should improve on this and move away from the traditional work method.
Owing to this diffraction of the purchasing cycle, Marketing needs to have a better understanding of roles and responsibilities and how the offerings fit in. I could only recommend including some design thinking in establishing offerings. Real field experience can compensate that to some extent but there are formal methods to achieve this. The goal is always to align Sales and Marketing more closely.
Last but not least comes Sales compensation. Are Sales people correctly compensated when looking at the goals of the company? The answer is usually no. Either change was forgotten (or too complicated, too political, or management would not allow it…) What we know for sure then, is that change does not happen.
But finding an appropriate new formula is not easy. We hear about Total Contract Value or Customer Lifetime Value. This sounds all good but does it take into account the realities of the required Sales cycle?  How does one align multiple cycles (fast moving products and slower moving contracts, individual vs. team targeting and bonuses, etc.…)?
More fundamentally can your IT and Finance systems account revenue per customer correctly? Account expenses against that customer? And who in the end is the owner of this internal P&L?
This requires a lot of trust and power changes inside the organisation.
We look forward to an exciting 2017 with plenty of challenges. Talk to us when it comes to generating new revenues, transforming organisations as well as Sales and Marketing approaches. Changing things so everything stays the same.