2017 is today #2 | "Many OEMs whose range has not adapted quickly enough and their associated channel may suffer deeply."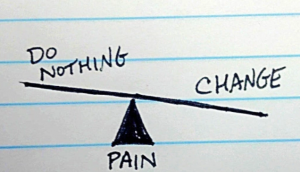 We think that this channel trend may have an impact in accelerating, and even compounding the consolidation at the OEM level.
OEMs are increasingly finding it too expensive and inflexible to sustain a direct sales force, with its high fixed costs, for all except the largest enterprise level client engagements. The problem is compounded, because fierce competition in the corporate/large account segment squeezes margins to the point where profitability is wafer thin. As a result, many OEMs want to push a larger portion of their business with medium and smaller customers through channel partners, to reduce sales costs and improve net margins. But if the partner base is also shrinking, the effect of multiple vendors seeking to grow their channel business will be to create a bottleneck, as there is a limit to the number of brands each channel partner will carry. This may in turn help to trigger more consolidation at the OEM level.
Another gloomy prediction for our industry comes from the Nordics region. Remember the old paperless discussion and jokes…like in toilet paper?
"If Revenues from print (HW and supplies) are really down by 10,15 or maybe 20% in 2015 (now only 18 months away), have you got a strategy to replace these revenues quickly enough?"
We have regularly discussed in the blog the issues of paper consumption in business, the potential impact of digital signatures and changes in user habits, and how these may affect print volumes. The IDeAs team was recently in Scandinavia. We all know that in this part of the world new technologies tend to be adopted early. From our conversations, this transformation is really happening there. This is something we will certainly investigate in detail in future issues of the blog.
How does this affect channel and vendors? Of course the declining volumes are a problem to all, as it means shrinking revenues. But the trend seems to be powerful enough to start displacing certain vendors or channel players. In the office space there has been a constant fight between A3 and A4 players, the former advocating lower CPC and "centralising" volumes on a bigger machine, the latter fighting back with a convenience and proximity argument, and a smaller capital cost. Our conversations tend to show that the fall in volumes is starting to negate the need for that bigger machine in smaller environments.
Though the CPC remains attractive, the volumes are just not there anymore to justify the placement. If these conversations become a statistical reality (for example, in Sweden, 93% of businesses are less than 100 people) many OEMs whose range has not adapted quickly enough and their associated channel may suffer deeply.
There may also be a more fundamental change in the rules of the game. So far, vendors with a 'copier' heritage have dominated in A3, with relatively complex devices requiring regular service interventions, but with low cost consumables. As a result, their channel partners all have to maintain a significant field engineering force, which represents a high fixed cost, but which, well managed, can yield attractive profit returns.
The A4 business model, where manufacturers from a 'printer' heritage are the main players, is the exact opposite. The devices are simple, requiring very little, if any service intervention, with modular components which are mostly user replaceable. The consumables are expensive, as the toner and photoconductor are in a combined cartridge, but can be supplied efficiently through Distribution, and there is less need for a service force. Now, however, the A4 'printer' manufacturers led by HP, are aggressively targeting the print volumes of the traditional A3 'copier' manufacturers, with new technology high volume A3 MFPs whose economics are more like A4 printers, except that they will match or even beat 'copiers' on cost per page. If they can succeed in taking a significant market share in A3, they may change the business model, to the point where the field service forces of the copier channel become largely redundant, and the 'copier' dealers lose their main source of profit.
So, one way or another, we do expect to see more restructuring in the industry.